A First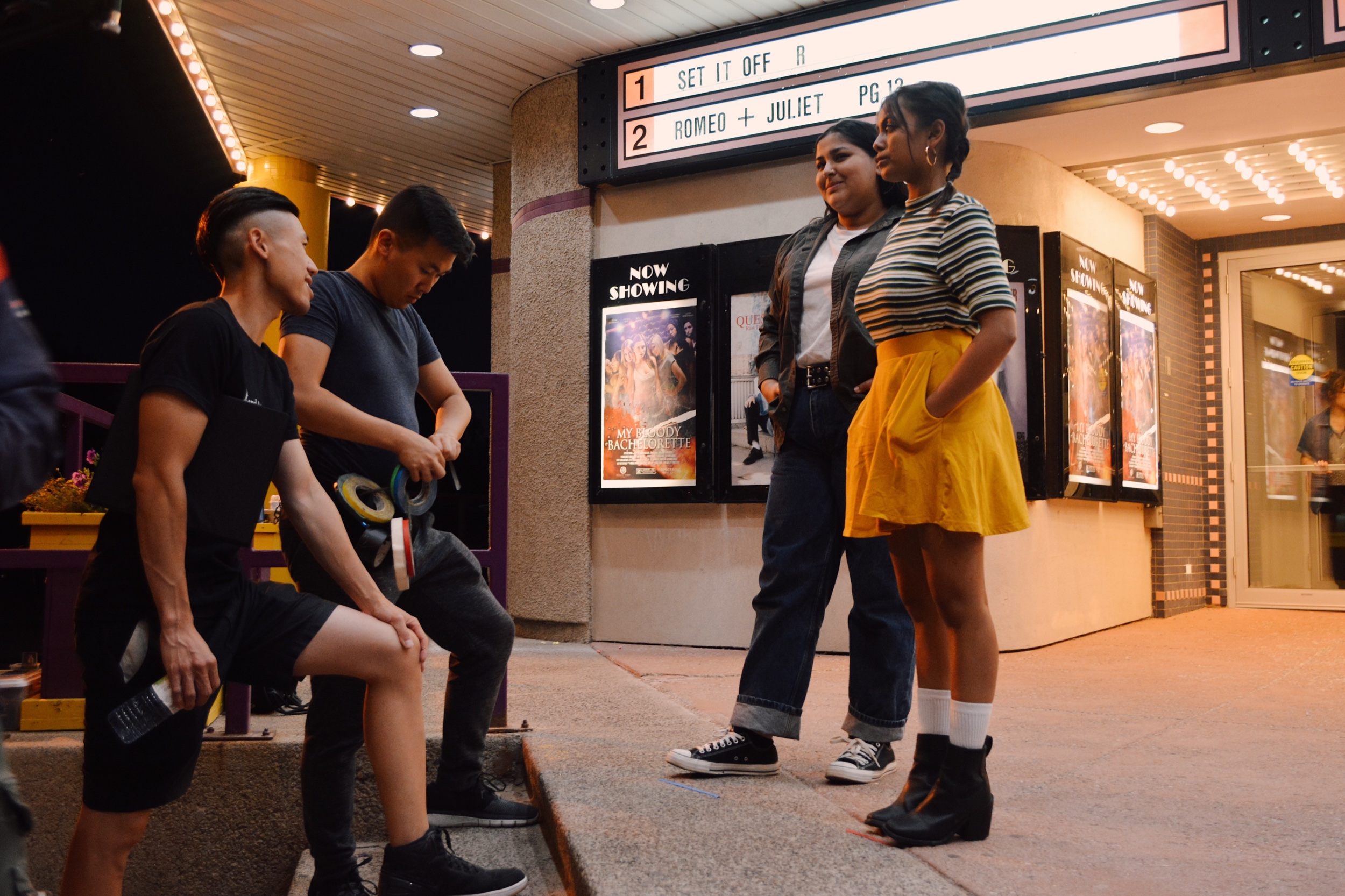 These past two months have been nothing short of incredible.
Incredibly exciting.
Incredibly exhausting.
Incredibly challenging.
Incredibly rewarding.
I left my full time job in the marketing department of a corporate law firm in downtown Toronto for the beginnings of a freelance career in costuming for film at the end of June with little more than a small, humid studio space and an indie feature film about to begin filming.
My studio has also changed since my previous post - now I'm working in an old, shared, loft studio with little airflow and interesting co-inhabitants, my space feels more genuine and energizing. It's currently filled with denim, t-shirts and plaid from the 90s for a little feature film I designed called White Elephant. Written and directed by my good friend, Andrew Chung, it's a film set in the fall of 1996 that follows an Indian-Canadian teenage girl named Pooja as she navigates the world around her.
Designing for this film was a dream. I spent a month preparing with extensive research, shopping, fittings and styling, to begin shooting right after the July long-weekend. We shot the film over two weeks during the height of summer, and although it was physically challenging to shoot outside in 30+ degree heat with little shelter, I would (possibly) do it all again.
We worked with a wonderfully rambunctious group of young actors and crew all over the city, from a small French school in North York to the Mandarin in Etobicoke, a movie theatre in Oakville to a pool hall in downtown Toronto.
Click here to view costume photos from the set of White Elephant.
The research for the film began almost two months ahead of shooting. When Andrew approached me with this project, we knew early on that we would need a photoshoot to create some printed materials for scenes shot at a movie theatre. We scheduled a photoshoot for early June and did two looks: one was a promotional movie poster featuring a Kim Basinger-like actress (my dear friend Lauren Pietrowski), and a fragrance-like ad featuring a couple - both to be set in 1996.
The photoshoot went well and I didn't get a chance to see the final result until our shooting days at the movie theatre location.
Click here to view behind the scenes photos from our photoshoot.
Research for the rest of the film took up a lot of time, and I'll be writing a post specifically on this topic soon.
Shopping and sourcing for the costumes was a tedious, but exciting, process. A good majority came from second hand stores, while Andrew scoured his basement and brought me his entire teenage wardrobe from when he was growing up in the mid-90s to use. This was a goldmine. After visiting Value Village upwards of 6 times in two weeks to prepare for fittings and adjust items post-fittings, having period-accurate items delivered to my studio already approved by the director was a dream come true.
We powered through in the heat, with the unfortunate setting of autumn - meaning long sleeved tops, thick jeans and sweaters. The cast was incredible and made my first feature a wonderful experience that I will look fondly on for a long time.
Since wrapping up shooting on our film a few weeks ago, I've moved on to designing and shooting another (secret) feature film with a different group of people. With new networking and opportunities on the horizon, I think the upcoming weeks will be filled with new experiences and busy days.